Thompson's Prawn Farm is located in Cedar Grove North Carolina. Cedar Grove is a small rural community in northern Orange county about twenty minutes from Chapel-Hill. We're the only Freshwater Prawn producer west of I-95 in North Carolina. We currently have two 2 acre prawn ponds and we will begin construction of our third pond in the fall of 2007.
The prawn growing season in North Carolina only lasts for a few months in the summer (May - September). This is due to the moderately colder climate in the southern/mid-atlantic region. Because of this North Carolina prawn producers are limited to only one growing season per year.
There are several stages involved with preparing a pond for raising prawns. These stages include:
Site Survey
Clearing and prepping the land
Digging and grading the pond
Filling the pond with water
Treating the water ensure the pond has a self-sustaining echo system. This includes fertilization, liming and constant monitoring of oxygen content, PH, Alkalines, and other compounds.
Performing these steps help the pond grow a healthy green zoo-plankton bloom. The zoo-plankton bloom is the base of the ponds echo system. It helps cleanse the water, feed insects, create oxygen and provide cover for the prawns.
Filling The Pond With Water.....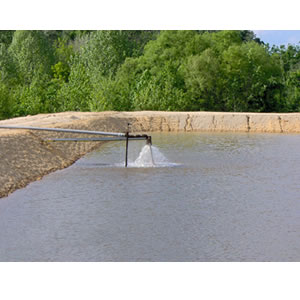 The Orange Screens Help The Prawns When Molting....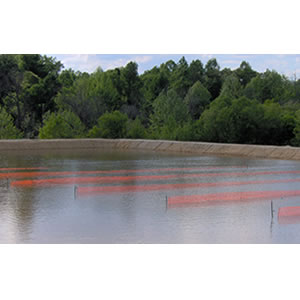 The Pond Filled...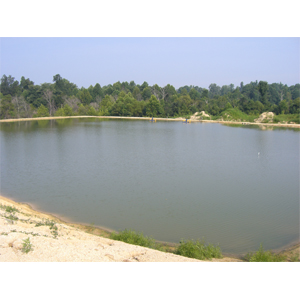 The Prawn Pond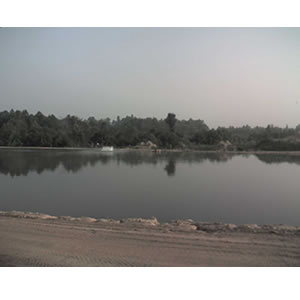 Post Construction....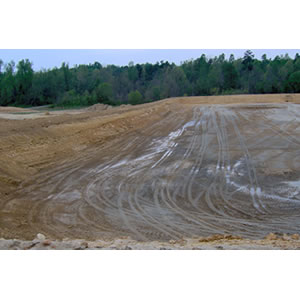 Feeding The Prawns...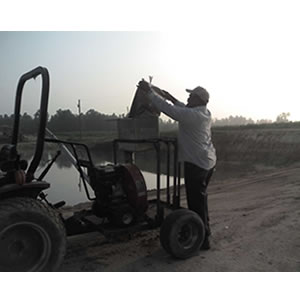 Feeding The Prawns...